The first step to becoming a pro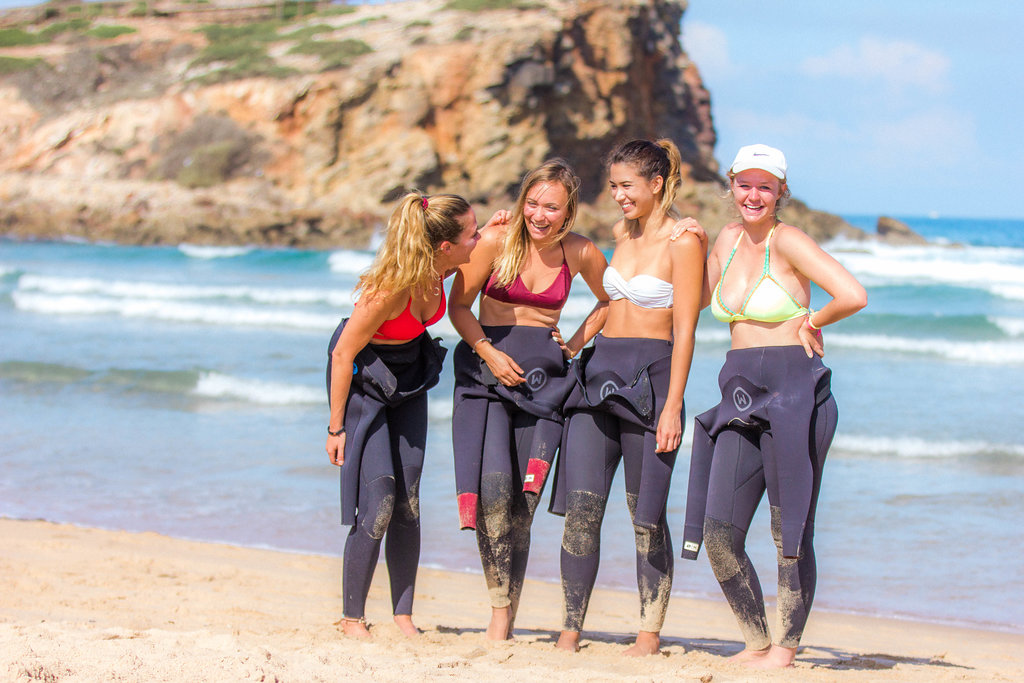 Who doesn't recognize the typical surfer image? Colourful clothes, sun bleached hair perfectly styled by salt and wind, a perfect amount of je ne sais quoi and most importantly, a short pointy board under there arm. For most surf students, this image seems miles away when they are dragging their large, heavy soft top boards over the beach or trying to catch white water waves with their sunburned faces and sand everywhere…
But no matter how silly they might seem, taking enough surf lessons are important. Here's 8 reasons why:
Your surf instructor will keep you safe.
He or she is more than just a handsome face with a six pack and mad surfing skills. He is actually able to spot risks and prevent accidents from happening.
Ever seen a child ride a bike without stabilizers on the first try?
Balancing on a (short) board is near impossible, start big, practice with the help of an instructor and slowly go smaller.
Your muscle remembers.
When doing your first pop-ups, it is easy to smuggle a knee in there and you might not even notice it. Your instructor will tell you every time it happens until you do it right. Do it wrong too often and this muscle memory will set you back from the get go.
There is more to surfing then just surfing.
How do you get through the white water? How many people are allowed on the same wave (one!)? Where do I go if someone surfs in my direction? These are things you need to know before you can even think to surf a 'real' wave.
Your instructor will push you past your limits.
Ever had someone tell you, you should never pass your own limits? Okay, that's true, but you can stretch them. Some people just have no fear, and some have a lot of it. And that wall of water coming at you, can be damn scary. A good instructor will never take you into waves that are too big for you but at the same time encourage you to go for waves you would otherwise let pass by. Try to ignore that screaming of 'paddle, paddle, paddle!' when all eyes are on you…
There is always more to learn.
You might feel that you are ready to go by yourself after you had your first few lessons. But don't forget, there is always more to learn and you'll quickly find out that sitting out the back by yourself is a whole different ball game. If you have the time and the resources, book more lessons and progress faster!
Sharing is caring.
What's better than sharing your stoke? When you take surf lessons you are guaranteed to have a laugh with your fellow students.
Lasting friendships.
We've seen it happen every year. People who never met each other before take surf lessons together, find out they actually like each other and return as friends (or even lovers!) the next year. Surfing is a social sport, and taking lessons can bring you a lot more than just skills and knowledge.