Extreme Algarve surf school in Lagos
Lagos' premier surf school and surf camp providing surf lessons at the best beaches in the Algarve, Portugal. Warm smiles and good vibes included!

"The staff really make Extreme the best surf school.
They are easy, fast and kind to book with.
The instructors spend time with each student.
I felt safe and respected! World-class human beings."

Carolyn

Guest 2017 via Tripadvisor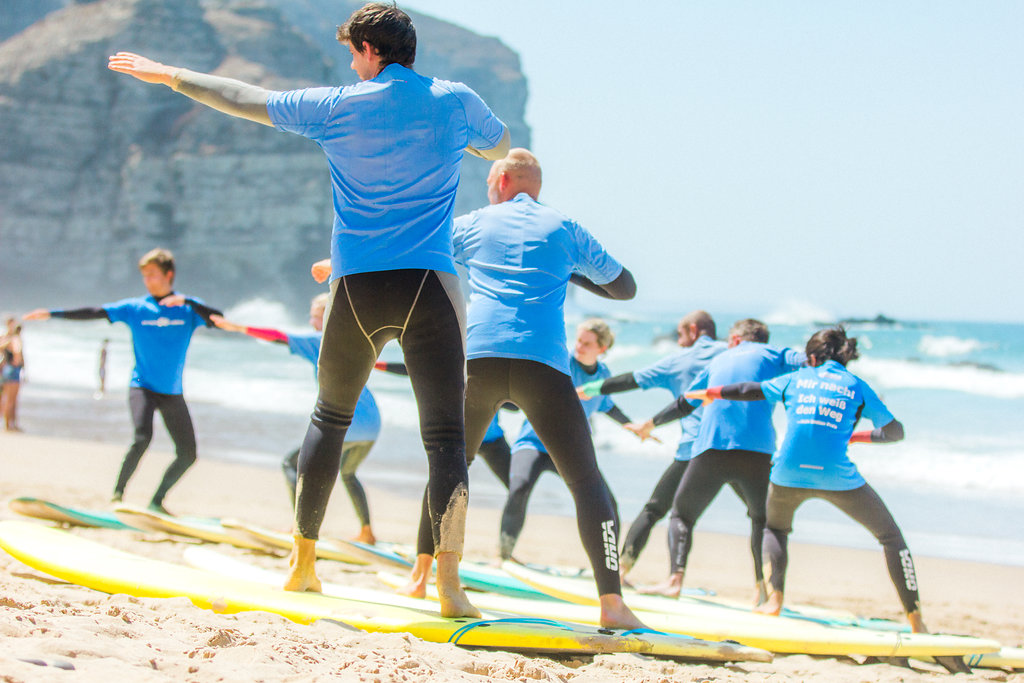 Casa Offshore
Casa Offshore is our very own surf lodge where we accommodate our camp guests. Perfectly located in central Lagos yet away from the nightlife's noises. The town center, cliffs and beaches of Lagos are only a short walk from our camp and you find shops and restaurants right on our doorstep.
Looking for a camp where it feels like you're just hanging out at your friends' place? Extreme Algarve's Casa Offshore is the place for you!
Discover Our Casa